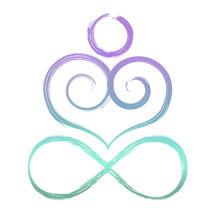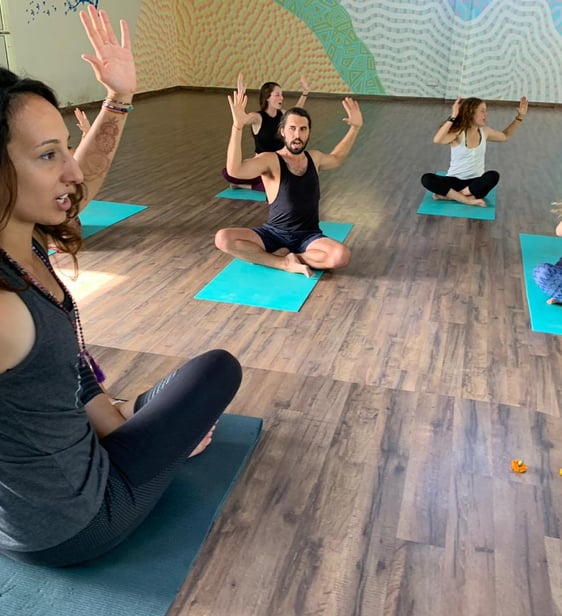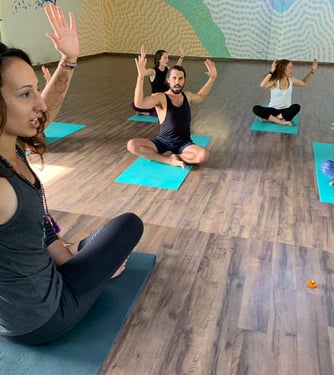 My name is Leila, I was born in Milan and have been living, studying and working in many places around the world. My training and professional experience is varied, ranging from academic studies in International Relations and Political Science, to experiences in international organizations, multinational corporations and finance.
The love for Truth leads me today to be a yoga teacher and to share ancient techniques of awareness and personal development including yoga, meditation and sound therapy. By supporting people in their personal development and self-exploration I wish to improve the society in which we live. I teach and share with all people who are open to learning this ancient discipline of personal emancipation and self-exploration. I particularly do conscious parenting work by offering spaces for connection and prenatal yoga practices for pregnant women. Happy to meet new friends who care about truth, freedom and life.
In my work, I like to place emphasis on self-reliance and self-discovery, meaning that I prefer to take the role of a facilitator or a mentor, rather than being the one with the answers.
Meditation
Self-dominion of the mind
Conscious Living
Self-discipline for respect of one-Self, the other and the Earth. Code of conduct.
Pranayama - Breath awareness
Self-dominion and control of the breath, the Prana, life force and energy


Body awareness
Self-discipline of the body to keep a healthy, strong and flexible vessel of the Soul






Yoga is the art of self-dominion and cessation of movement in the consciousness. Through self-knowledge and self-mastery, it increases both body and mind awareness. The practice of yoga enables us to move the awareness within and help us to raise our state of consciousness through self-observation. It increases awareness, evolves the individual consciousness and expands collective consciousness.
Lower tendencies, such as ignorance, lethargy, greed and the lack of honor, gratitude and love, erode the integrity of our existence. Freedom is a state of self-dominion that is attained when one's own fears and demons are shredded and embraced by the light of our consciousness and dissolved through the power of self-love, forgiveness and gratitude and by simply surrendering to Truth.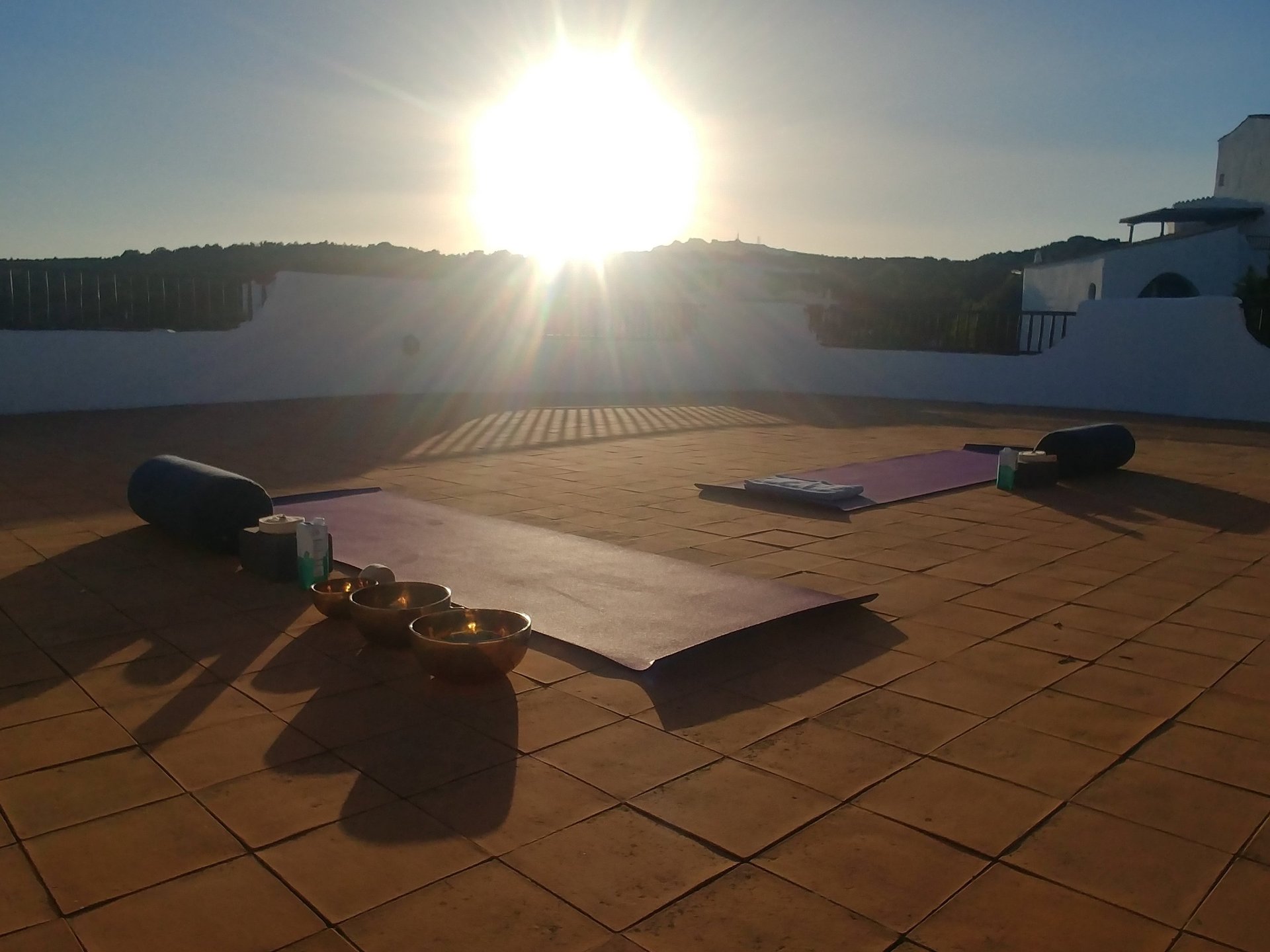 University of Milan
Bachelor's degree
International Organizations and European Institutions
2005-2008
University of Milan
Master's degree
International Relations
2009-2011
500 RYT Registered Yoga Teacher
85 RPYT Registered Prenatal Yoga Teacher
300 hours Teacher Training at Sattva Yoga Academy, 2019, Rishikesh, India
85 hours Prenatal Teacher Training at Sattva Yoga Academy, 2019, Rishikesh, India
Devi Music Ashram - Sound Healing and Music Therapy, 2019, Rishikesh, India
200 hours Teacher Training at Samma Karuna, 2016, Koh Phangan, Thailand
Yoga Teacher
More than 1000 hours of shared practice
2019-2023
Business Management & Development
Various roles and companies
2012-2018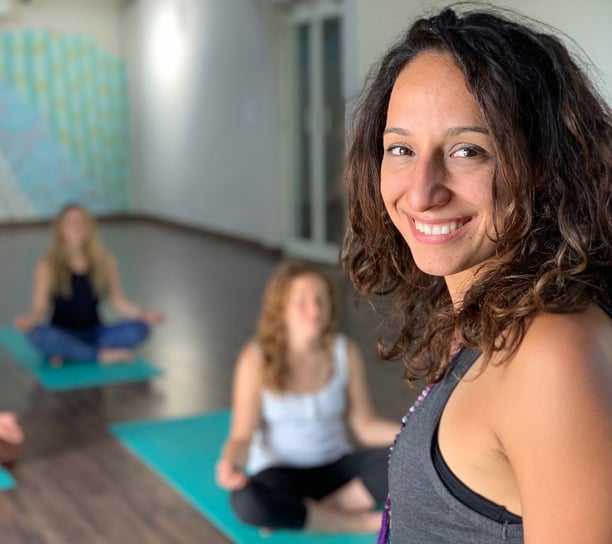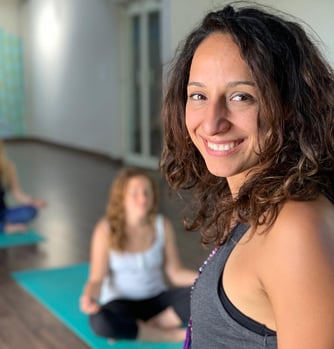 If you have any questions about yoga, the practices, sound healing and the type of collaboration free to contact me
Sophie L.
Très belle expérience!
Belle occasion de reconnecter avec soi-même et de prendre soin de SOI.
Merci Leila!
Stefania T.
Consiglio pienamente l'esperienza della Sadhana con Leila a chi vuole fare un viaggio nel suo mondo interiore approfondendo e lavorando sui propri chakra. Leila è un'ottima insegnante che sa capire a fondo ed è sempre disponibile ad aiutare; con lei mi sono sentita ben guidata, ma allo stesso tempo libera di esplorare. Ho iniziato questo percorso con curiosità, senza impormi aspettative, ma fin dal primo giorno ho potuto notare sensazioni nuove e positive, piccoli-grandi cambiamenti nel corpo e nella mente. Per me è stato un modo insolito, piacevole e arricchente per conoscermi e prendermi cura di me. Grazie Leila per questa bellissima opportunità!
TESTIMONIALS OF SADHANA PROGRAMS
G. N.
I am very happy and satisfied with this practice of Sadhana. I can breathe much deeper and can stay calm much more easily, even in situations that would have caused me discomfort before. Another beautiful discovery is that we have all the tools in our body and mind to rebalance any imbalance. Leila was very effective and professional in choosing the most suitable Kriyas and following me all the way. Thank you!